Professional
Kursus Komputer di Surabaya dengan tenaga pendidik yang profesional dan mengerti bagaimana cara mentransfer ilmu secara maksimal.
Forward Thinking
Staf pendidik kami mampu beradaptasi dengan cepat terhadap perkembangan teknologi komputer di masa depan.
Problem Solvers
Kami sangat memberikan ruang kebebasan berpikir, menganalisa dan menemukan solusi kepada setiap peserta didik.
Customer Care
Puede Education tidak berhenti pada kepuasan peserta didik, lebih dari itu, kami terus mengusahakan dengan kuat untuk ke-loyalitas-an peserta didik.
Our Story
PuedeEducation merupakan lembaga pendidikan komputer untuk pribadi, group dan korporasi yang berpengalaman > 15 tahun dalam pendidikan komputer bagi siswa mulai dari tingkat SD – Universitas, sampai dengan karyawan atau lembaga korporasi. Alumni Computer Science Preparation dari PuedeEducation tersebar di berbagai kota di Indonesia, dan berbagai negara seperti New Zealand, Singapore, United Kingdom, Canada, United States, Taiwan, China, Australia, German.
Kursus Komputer Terpopuler :
Computer Science Preparation

60%

60%

Web Programming and Framework

25%

25%

Database

10%

10%

Lain lain

5%

5%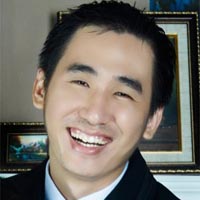 Jimmy Gunawan
Coach
Jimmy is a very dedicated educator. He is passionate about technology and likes to share his knowledge with his students and others. Not only is he good at technical skill, he is also great at motivating students to achieve their goals. He always became a good role model for the other teacher. He has a great leadership and a great Teacher plus a lot of kids love Him!!! 
Aloysius Alfa
Coach
Experienced as educators since 2009 in favorite schools in Surabaya such as:
-) Catholic Senior High School (St. Louis 1 & 2, Karitas 3, St. Yusup Karang Pilang) and IPH Schools.
Graduated from the field of Computer Systems with a GPA of 3.94 of 4.00 in STIKOM Surabaya during 3,5th and become an expert in Computer Networking, Robotics and Programming.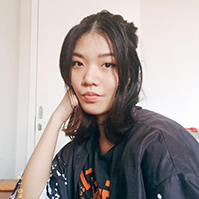 Rosalina Riady
Coach
A Business Information Systems and Computer Science graduate from Murdoch University. She focuses in Web Development for her day to day work, and is excited to learn new things life has to offer.